World's best tourism villages list includes environmental places of Europe as well as cultural destinations of Asia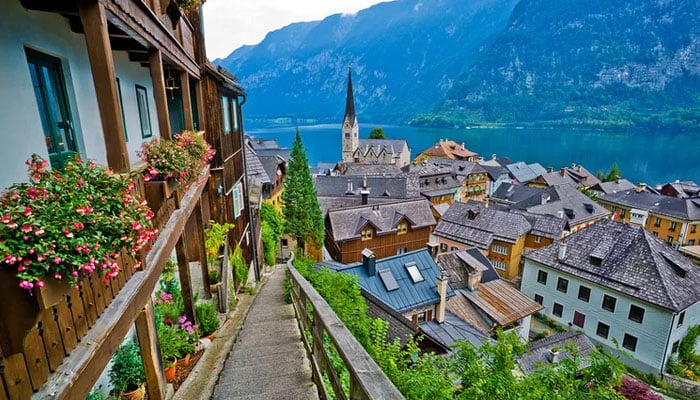 The top tourism villages for this year have been listed by the United Nations World Tourism Organisation (UNWTO) in order to cater to tourists who prefer smaller, more genuine local destinations.
The worldwide organisation that promotes sustainable tourism recognised 55 communities for 2023, up from 32 the previous year. When the initiative launched in 2021, the first class of settlements was shown.
Small towns and villages from a variety of countries, including Ethiopia, Italy, China, Mexico, and Ethiopia, are on the list. The villages are presented in alphabetical order in English and do not have a rating.
"Rural tourism destinations with accredited cultural and natural assets, a commitment to preserving community-based values, and a clear commitment to innovation and sustainability" are recognised by the UNWTO, according to their statement.
The programme also lists women's and children's empowerment as two of its main objectives, along with stopping the trend of rural depopulation.
Best in Asia
The camellia blooms of Dongbaek, on Jeju Island in South Korea, are well-known. While Jeju is well-known for its camellia sinensis, or tea, Dongbaek concentrates on the flowers, setting up a cooperative where locals sell tourists camellia seeds and take care of the island's vegetation.
Japan's Shirakawa is another Asian town that has been accredited by UNWTO. This town, which is in the Gifu prefecture to the north of Nagoya, is especially popular in the winter when the snow creates a lovely appearance on the village homes' pointed, thatched roofs.
Four Chinese villages are represented this year, including Xiajiang in the eastern Zhejiang province, where residents teach tourists the customs of preparing tea and Chinese opera.
This year's chosen Indian village is Dhordo, which is located in the salt desert of the Rann of Kutch. Despite suffering severe damage from an earthquake in 2001, Dhordo was able to recover and thrive because of a well-thought-out tourist plan, according to the UNWTO.
Highlights in Europe
The UNWTO list's picks from Europe reflect a variety of environmental and cultural distinctions.
Thanks to its easy access to Barranco del Río Dulce Natural Park and its 12th-century cathedral, the Spanish hamlet of Sigüenza is a favourite weekend retreat from Madrid.
High points were given to Slunj, Croatia, for preserving customs such as folk music and dances and for constructing environmentally friendly walking pathways and other travel amenities.
Even though the small, landlocked principality of Andorra isn't as well-known as its neighbours, the town of Ordino has been acknowledged for its agricultural heritage and for hosting two local celebrations, the Feast of Sant Pere and Les Falles, which are both listed as Intangible Cultural Heritage by UNESCO.
South American stars
Peru tops the list with five recognised settlements. Peru has worked to promote other locations while being known for Machu Picchu in an attempt to counteract overtourism.
The Colca Canyon hot springs region and the intriguing but less frequented Uyo Uyo ruins may be accessed via Yanque, which is located around 360 miles southeast of Lima.
In the meanwhile, Chacas, a different Peruvian town, serves as the entry point to Huascaran National Park, a Biosphere Reserve recognised by UNESCO.
The UNWTO list also includes La Carolina, Argentina, the site of a renowned gold rush, and Caleta Tortel, Chile, a community of just 523 people where many houses are built of cypress wood native to the area.
The full list of best tourism villages
Al Sela, Jordan
Barrancas, Chile
Biei, Japan
Caleta Tortel, Chile
Cantavieja, Spain
Chacas, Peru
Chavín de Huantar, Peru
Dahshour, Egypt
Dhordo, India
Dongbaek, Republic of Korea
Douma, Lebanon
Ericeira, Portugal
Filandia, Colombia
Hakuba, Japan
Higueras, Mexico
Huangling, China
Jalpa de Cánovas, Mexico
Kandovan, Iran
La Carolina, Argentina
Lephis Village, Ethiopia
Lerici, Italy
Manteigas, Portugal
Morcote, Switzerland
Mosan, Republic of Korea
Oku-Matsushima, Japan
Omitlán de Juárez, Mexico
Oñati, Spain
Ordino, Andorra
Oyacachi, Ecuador
Paucartambo, Peru
Penglipuran, Indonesia
Pisco Elqui, Chile
Pozuzo, Peru
Saint-Ursanne, Switzerland
Saty, Kazakhstan
Schladming, Austria
Sehwa, Republic of Korea
Sentob, Uzbekistan
Shirakawa, Japan
Sigüenza, Spain
Şirince, Türkiye
Siwa, Egypt
Slunj, Croatia
Sortelha, Portugal
Anton am Arlberg, Austria
Tân Hoá, Viet Nam
Taquile, Peru
Tokaj, Hungary
Văleni, Moldova
Vila da Madalena, Portugal
Xiajiang, China
Zapatoca, Colombia
Zhagana, China
Zhujiawan, China