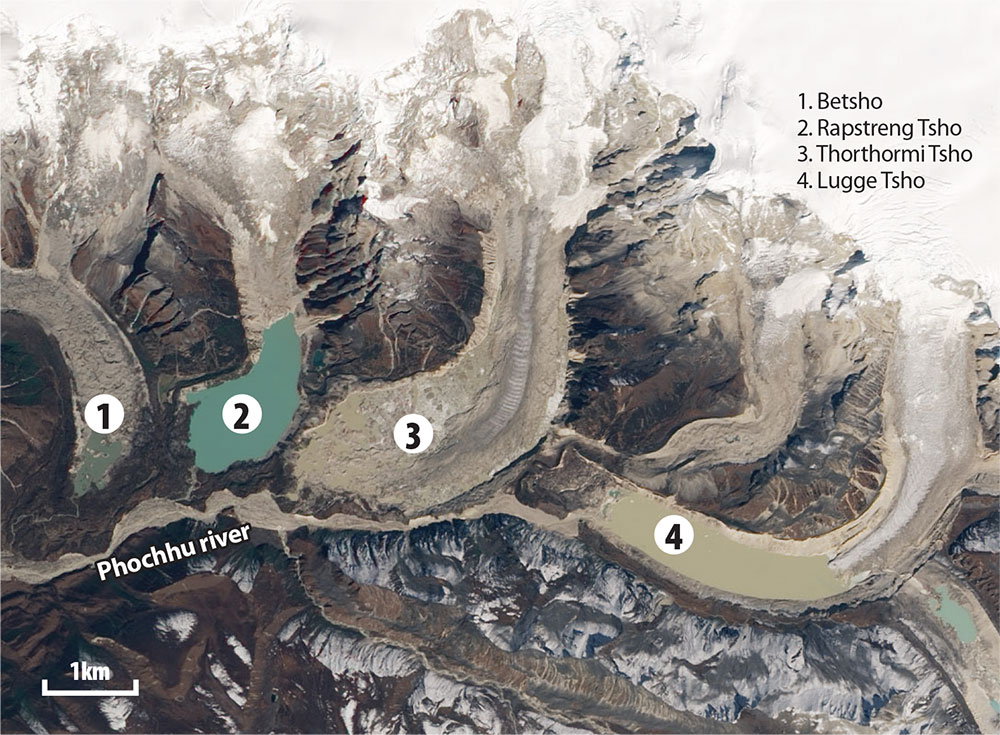 Glaciers in the Himalayan regions are experiencing the impact of climate change, losing billions of gallons of glacial water annually, according to officials from the International Centre for Integrated Mountain Development (ICIMOD), who participated in the 'One Planet Polar Summit' in France, which concludes today.
Representatives at the summit voiced the concerns of approximately two billion residents of the Himalayan regions. The event brought together researchers and scientists from over 40 glacial and polar nations, attended by heads of international institutions, NGOs, representatives of indigenous peoples, and local communities, among others.
The Hindu Kush Himalayan mountains hold the world's third-largest volume of frozen water after the Arctic and Antarctic, for which it is the world's third pole.
Pema Gyamtsho, director-general of ICIMOD, during his presentation on 'Human stakes: climate change in poles and glaciers and its direct impact on populations,' emphasised the critical importance of the cryosphere in the Hindu Kush Himalaya as a vital water source for one of the world's most populous and biodiverse regions.
He called for immediate action from world leaders to fulfil their commitments to limit temperature rise from fossil fuels and deforestation.
"Given its extraordinary level of exposure to climate impacts, this region simply must be prioritised for investment: to support the millions that will be forced to move as we hit the hard limits to adaptation, to fund the fight to reverse nature loss and species extinction, and to turbo-charge the transition to renewables," the director general said.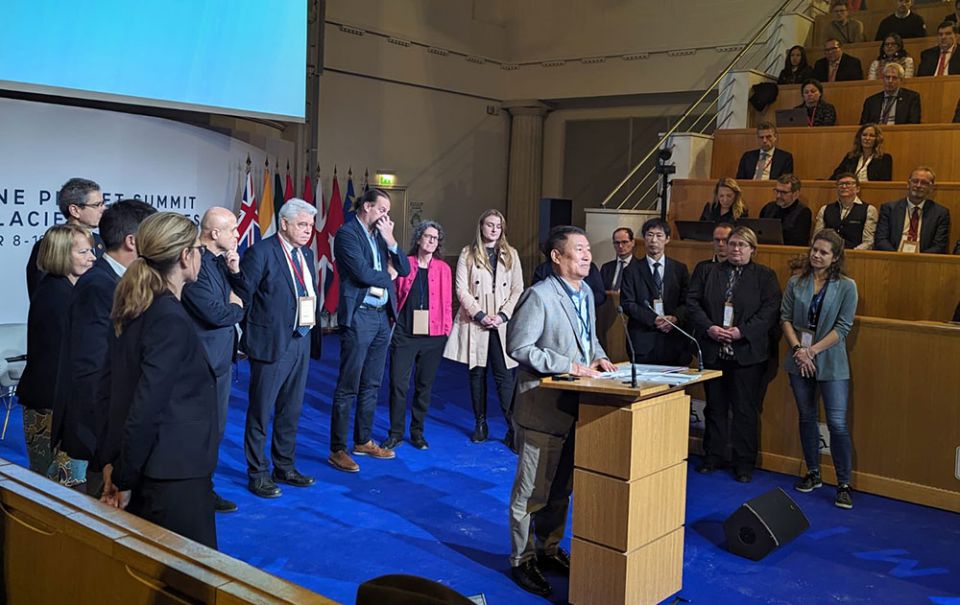 ICIMOD Director General Pema Gyamtsho addresses speaks to experts in Nepal recently
The rapid melting of polar and mountain ice, currently covering 10 percent of the planet, poses catastrophic risks, endangering livelihoods, lives, ecosystems, and wildlife, according to a media release from ICIMOD. Risks include sea-level rise, acidification, mountain and coastal erosion, warming waters, floods, extreme weather events, and changing habitats.
The UN's secretary-general, António Guterres, during the Climate Action Summit on September 20, urged world leaders to halt continued fossil fuel use to protect glaciers in the Himalayas and globally.
He demanded all world leaders to 'Stop the madness' of continued fossil fuel use, in order to protect glaciers in the Himalayas and around the world.
Civil Society Organisations at the One Planet Polar Summit called for a bold plan of action to address the global impacts of cryosphere loss and treat the climate and nature crisis as an indivisible global health emergency.
The focus on high mountain areas and polar regions at the One Planet Polar Summit is crucial ahead of COP28, where the international cryosphere community will advocate for enshrining 1.5°C in the Cover Decision.
A recent ICIMOD study indicates that snow-covered areas and volumes will decrease in most regions over this decade due to increased temperatures, with the snowline also decreasing.
Streamflow in Hindu Kush Himalayan regions is projected to increase until 2050 and decrease in pre-monsoon flow thereafter, posing risks to the hydropower sector.
The study highlights that even if global warming is limited to 1.5°C, warming will be at least 0.3°C higher in the HKH regions.
Bhutan's glaciers, like these at the source of Phochhu, have been receding owing to an increase in temperature, according to experts.