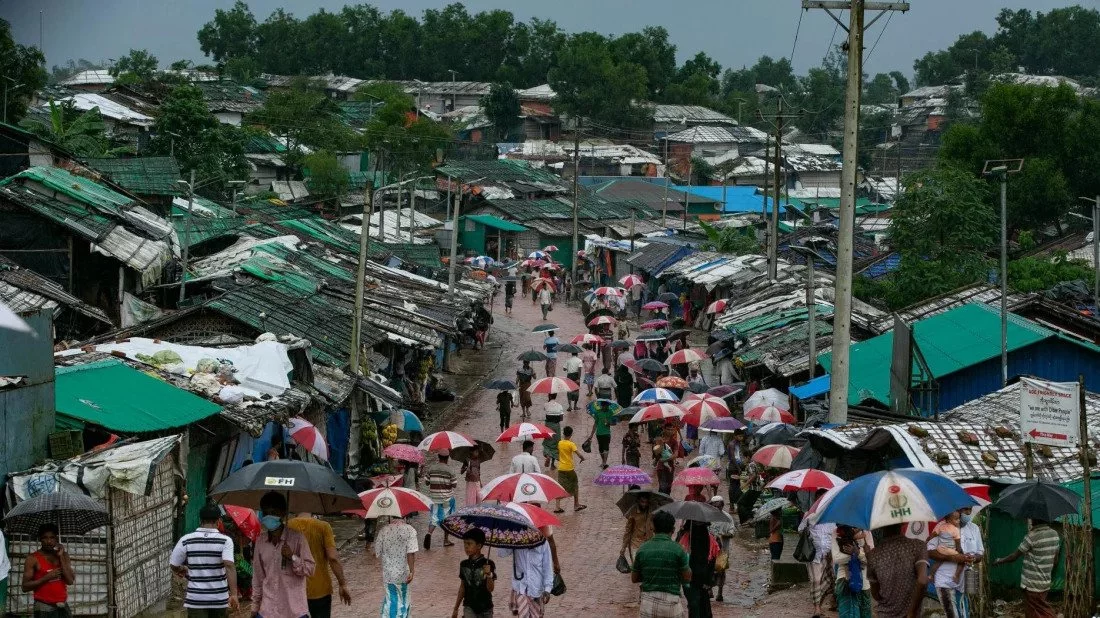 A Rohingya man was killed in a gunfight between two groups over establishing supremacy at Ukhiya Rohingya Camp 3 in Cox's Bazar on Sunday evening.
The deceased was identified as Syed Amin, a resident of the camp.
Quoting locals, Officer-in-Charge (OC) of Ukhiya Police Station Md Shamim Hossain said a gunfight broke out between rival armed groups Arakan Rohingya Salvation Army (Arsa) and RSO of Myanmar, over territorial supremacy in the camp.
"One person was killed in the firing. When a team of APBn reached the spot, they fled the scene," he added.
The body has been sent to Cox's Bazar District Sadar Hospital morgue for autopsy.
A case is being filed in this regard, said the official.