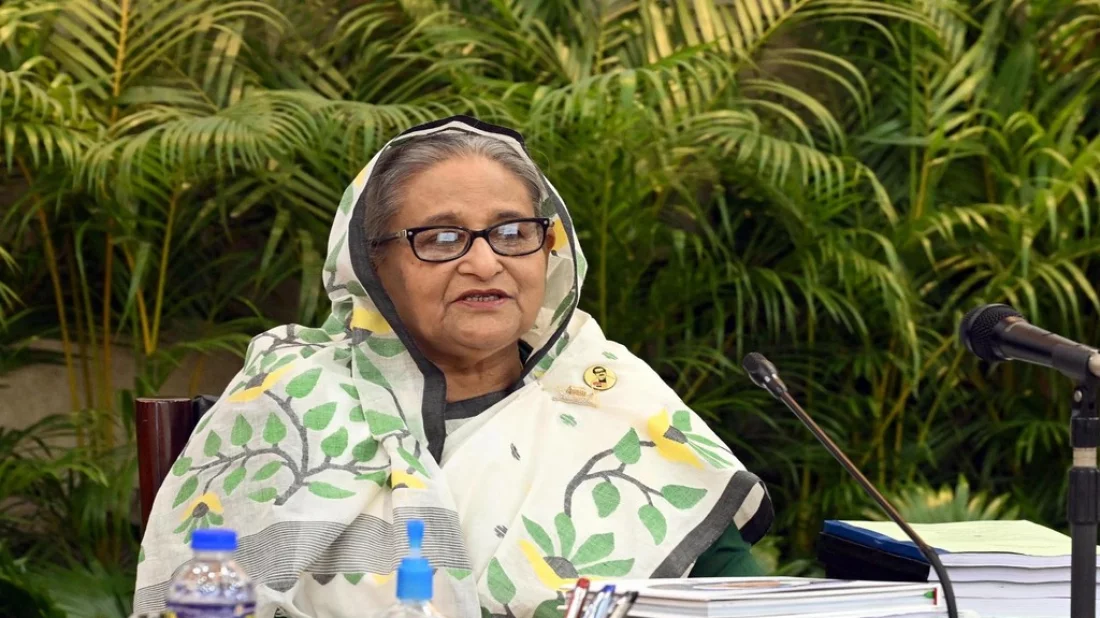 Awami League President and Prime Minister Sheikh Hasina on Saturday sought blessing from the countrymen to hold fair and peaceful election, saying the government can be changed only by vote and elections.
"We want the voting rights of the people to continue...and the government will be changed through votes," she said while inaugurating selling of Awami League nomination forms for the 12th parliamentary elections at party's central office in city's 23 Bangabandhu Avenue.
The Awami League chief also called on the countrymen to remain vigil and resist the persons who unleashed arson terrorism to foil election, saying: "We've established voting rights of the people through a long struggle."
"So, people have to remain aware of those who are attempting to foil election and democratic system through arson terrorism," she added.
Sheikh Hasina, as well, thanked the political parties which took the decision to participate in the election.
"Those political parties which don't have trust and confidence in the people, and which are not well organized as political parties, they are trying to foil the election," she said.
She noted that foiling of election might have heavy toll on a country.
Referring to the arson terrorism in 2013 and 2014 that caused loss of lives and properties, she questioned "what kind of politics is this, destroying lives and properties through arson terrorism?"
At the outset of the function, nomination form was collected on behalf of Awami League president.
Awami League Advisory Council Member Kazi Akram Uddin Ahmed collected the nomination form of Sheikh Hasina for Gopalganj-3 constituency.
Earlier, Sheikh Hasina came to the central office of Awami League by a private car from Ganabhaban.
Later, she went to Bangabhaban by an official car to pay a courtesy call on the president.