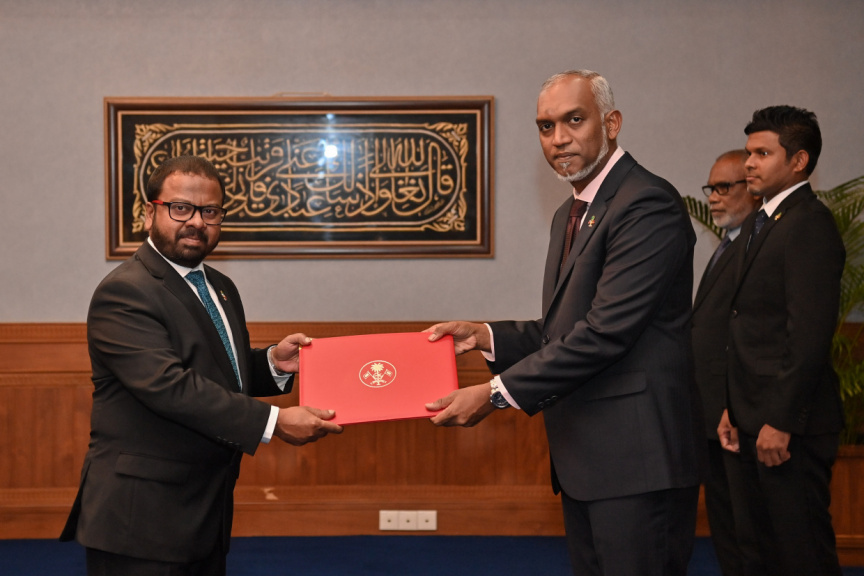 President Dr. Mohamed Muizzu has appointed has appointed Mohamed Hussain Shareef (Mundhu) as the Ambassador-at-large at the Foreign Ministry.
He was presented with his letter of appointment in a ceremony held at the President's Office on Sunday.
Mundhu had served as a Minister at the President's Office during former President Abdulla Yameen Abdul Gayoom's administration, and as the Maldivian High Commissioner to Sri Lanka.
He also served as Youth Minister during former President Dr. Mohamed Waheed Hassan Manik's administration.
He had continued to work within the leadership of PPM-PNC after the fall of Yameen's administration.
Other recent appointments to the Foreign Service includes the appointment of Dr. Ali Naseer as Ambassador-at-large, and Mohamed Shahudhy as State Minister.