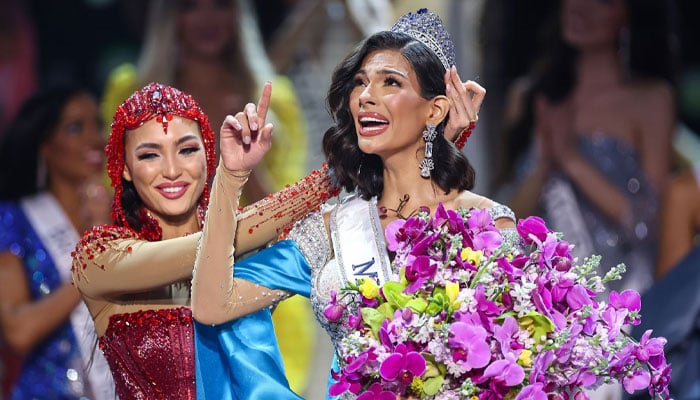 Miss Universe 2023 crowning moment from Miss universe 2022 R'Bonney Gabriel of the United States.
Sheynnis Palacios, Miss Nicaragua has been crowned Miss Universe 2023 in the final event held at the El Salvador on 18 November 2023. She is the first Nicaraguan to win Miss Universe title in total 72nd Pageant of Miss Universe.
Anntonia Porsild, Miss Universe Thailand 2023 is the first runner up and Moraya Wilson, Miss Universe Australia stands as the second runner up from the competition.
Before achieving the title of Miss Universe 2023, Palacios formerly won the titles of, "Miss Teen Nicaraguan 2016", " Miss World Nicaragua 2020", "Miss Universe Nicaragua 2023". She was placed in top 40 during Miss World competition in 2020.
She is of 5ft. 11 inch height and had done her studies from the Universidad Centroamericana and pursued a degree in mass communication. Born on May 31st 2000, she reached age 23 while being crowned as Miss Universe 2023.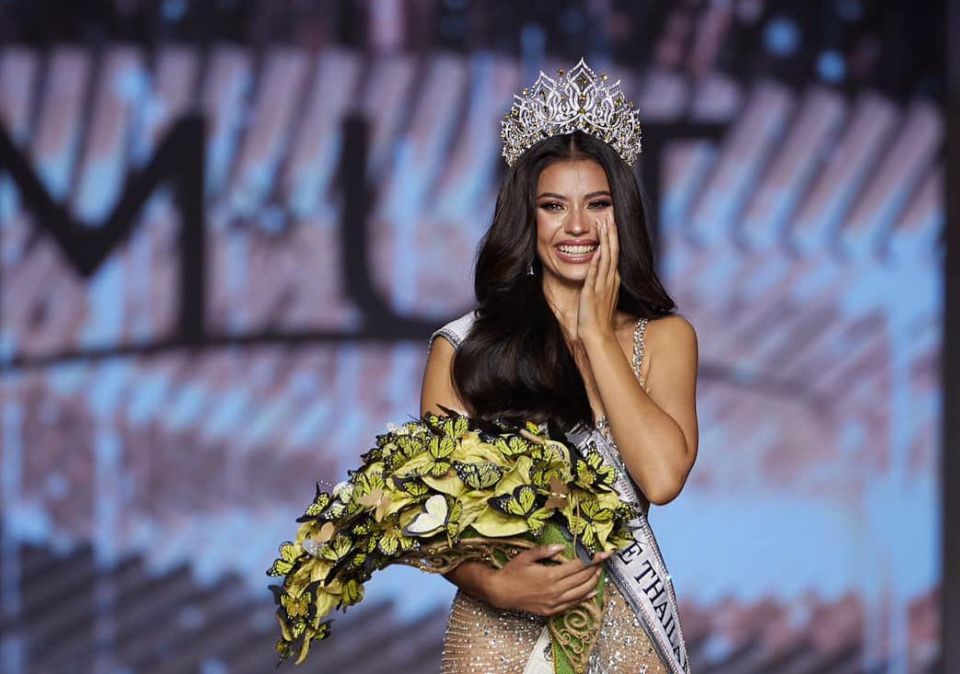 Anntonia Porsild, Miss Universe Thailand 2023, the first runner up of Miss Universe 2023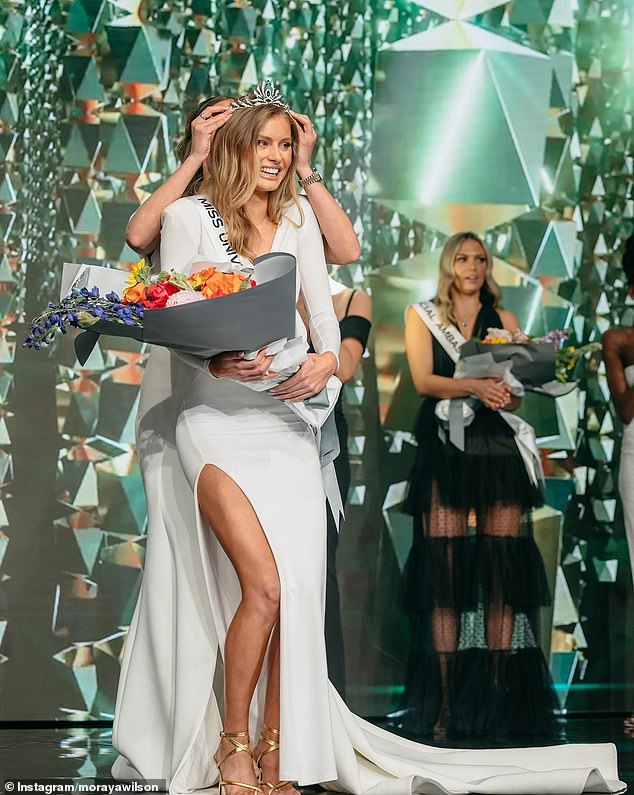 Moraya Wilson, Miss Universe Australia, the second runner-up of Miss Universe 2023