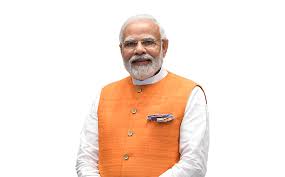 Chhattisgarh Assembly Elections 2023 Voting Live Updates (November 7): Mizoram saw 17.18% voter turnout, while Chhattisgarh saw 9.93 %, on Tuesday (November 7). The first phase of voting is currently underway for 20 seats in Chhattisgarh, including several constituencies that fall under the Naxal-affected Bastar division. The polls for the 40-member Mizoram Assembly also commenced today following weeks of campaigning by various contenders, which remained a low-voltage affair.
In Chhattisgarh: The ruling Congress, which had won 19 of these 20 seats, aims to retain power with Chief Minister Bhupesh Baghel at the helm. Security arrangements have been tightened across these areas after two polling agents and a BSF jawan were injured in an IED blast believed to have been triggered by Naxalites in Kanker district. A total of 25,249 security personnel have been deployed in these regions where the fate of 223 candidates will be sealed. The results will be declared on December 3. Among the prominent candidates in the fray include Chhattisgarh Congress chief and MP Deepak Baij (Chitrakot), ministers Kawasi Lakhma (Konta), Mohan Markam (Kondagaon) and Mohammad Akbar (Kawardha) as well as Chhavindra Karma (Dantewada). For the BJP, former chief minister Raman Singh is contesting from Ranjangaon against the Congress' Girish Dewangan, chairman of Chhattisgarh State Mineral Development Corporation.
In Mizoram: The Mizo National Front is hoping that its championing of Mizo nationalism will fuel its return to power for the second consecutive time. A total of 174 candidates are in the fray: the MNF, Congress and Zoram's People Movement are fighting from all 40 constituencies, and the BJP, AAP and Independents are contesting 23 seats, 4 and 27, respectively.