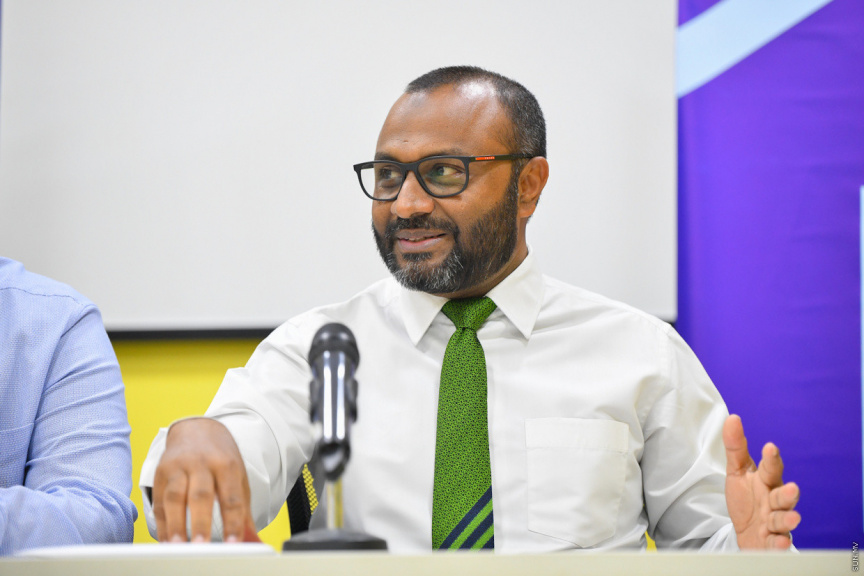 Islamic Minister Dr. Mohamed Shaheem Ali has revealed that discussions are underway to limit the permit to escort pilgrims from the Maldives to Hajj to just Maldives Hajj Corporation.
Shaheem made the announcement while speaking at PSM's Raajje Miadhu program last night. He stressed that this was not a decision that had been finalized.
He detailed that the discussions have been initiated as private companies, in the name of escorting pilgrims to Hajj, are charging huge amounts of money from the public.
"The bid can be won by writing 75,000 or 85,000 on the proposal. But when an additional 50,000 is charged from the citizen, it is a huge issue," he said.
In light of this, he stressed that it was difficult to let this process continue to exist.
"Therewith, the solution is to allocate all quotas to Hajj Corporation," he added.
However, Shaheem said all companies will have the opportunity to escort pilgrims to Umrah.
He accused some private companies of "selling" Hajj quotas.
Speaking further, Shaheem said discussions were also underway to secure more Hajj quotas, detailing the discussions took place during a meeting with a Saudi Arabian delegation yesterday.
"Hajj quota is not something in control of the Maldivian government's hand. It is arranged by another country," he said.