CCPIT Sichuan Council and Nepal- China Executive Council together co-organised China(Sichuan) Nepal Trade and Investment Conference on November 8.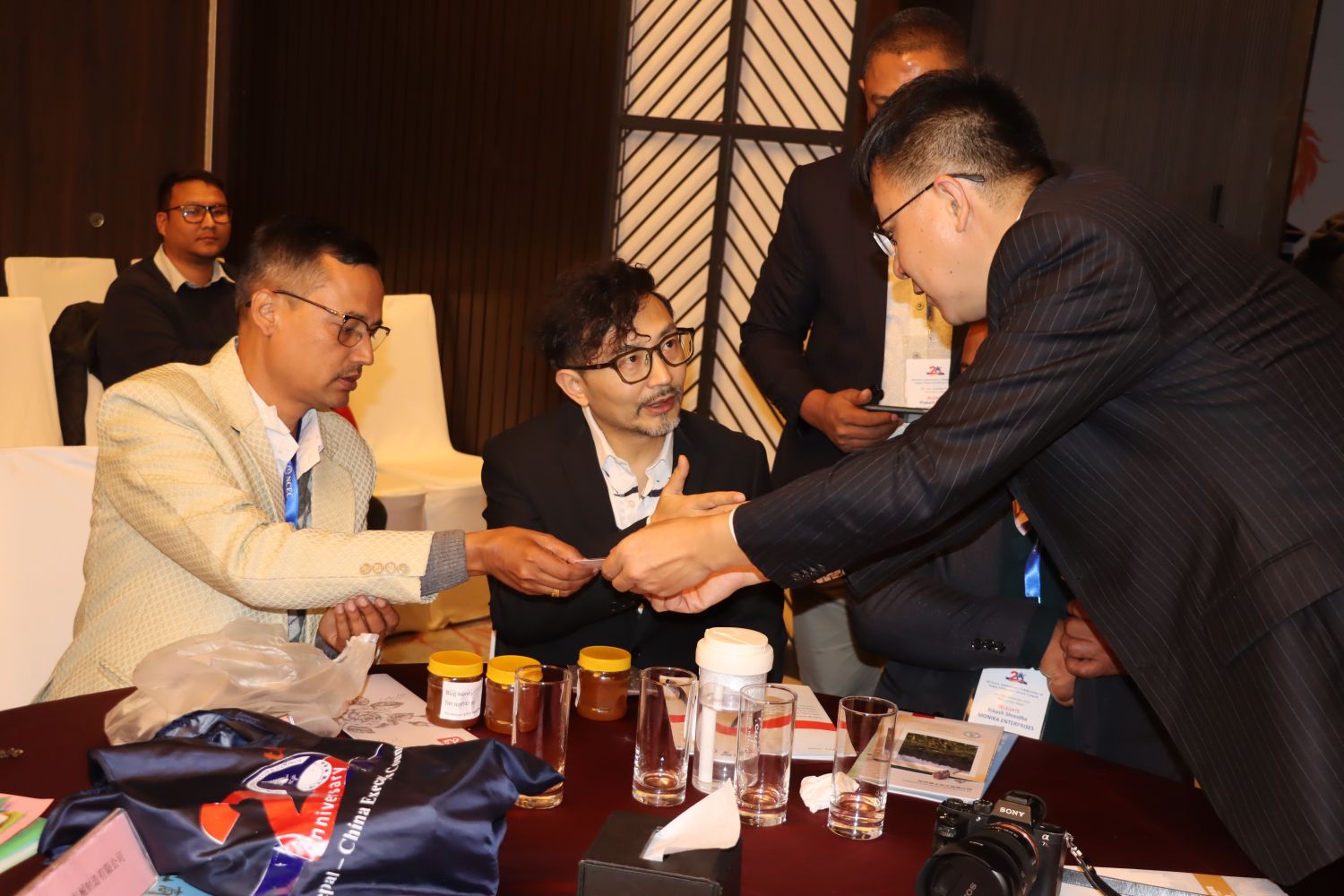 Different international companies from Sichuan province on Thursday introduced their company, products and works to the Nepalese audience generating possibilities in Nepal as well with the purpose of flourishing Sichuan's eco-friendly business to strengthen the economy of Nepal. It is aimed to renew the relationship and freshen the cooperation of Sichuan to Nepal.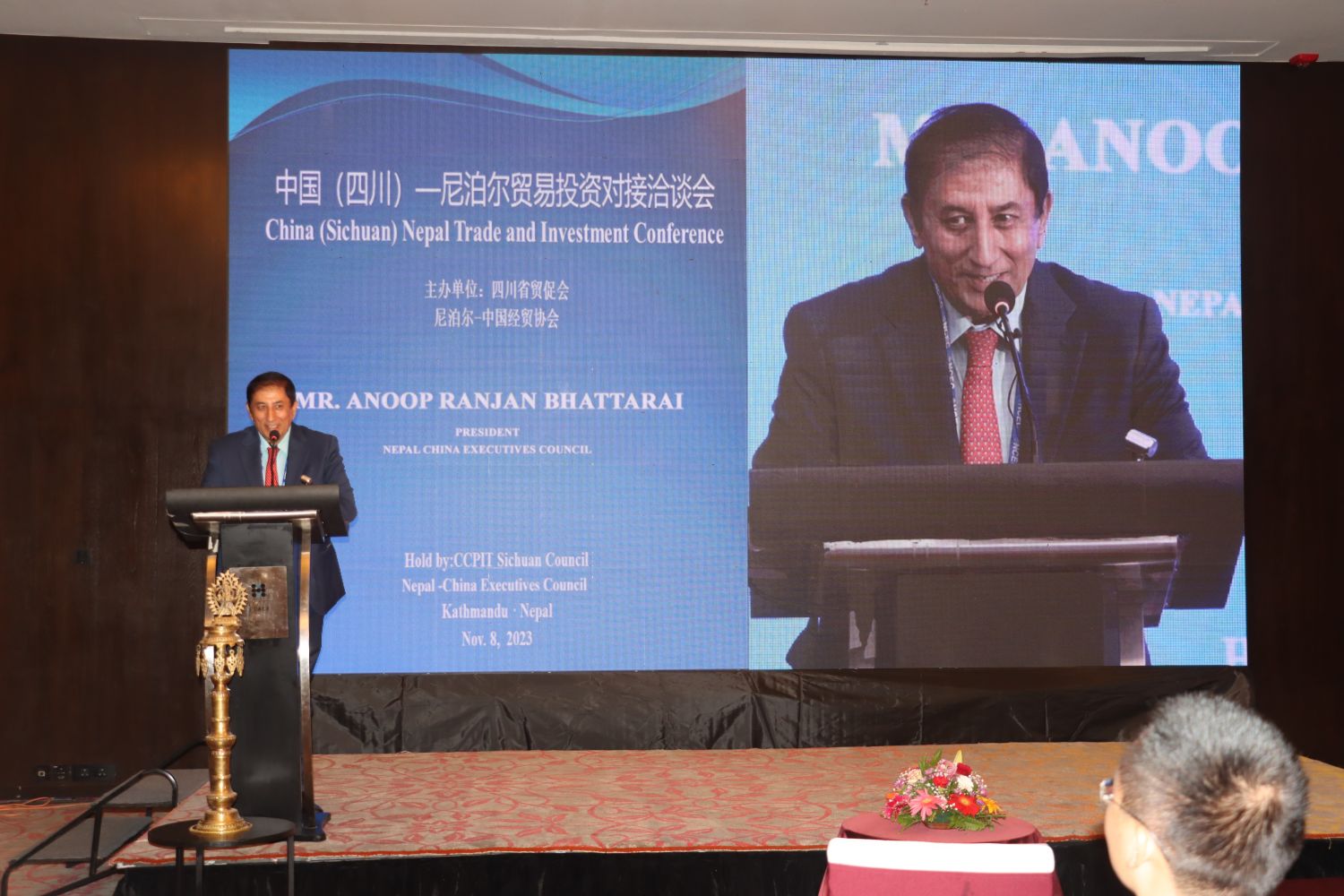 Mr. Anoop Bhattarai, Chairman of Nepal-China Executive Council(NCEC) said, "Sichuan is wholesale point of nepal. Nepal's export first reached to Sichuan and then other parts of china. So, Sichuan is more important part of China. 20 yrs of relationship is going very well and wish great for coming days."
Vice-president of CCPIT council tracing the Prime minister Prachanda's September visit to China when two sides agreed to develop connectivity, trade and tourism intended to develop more benefits to two people describes the trade and investment conference to be a part of it.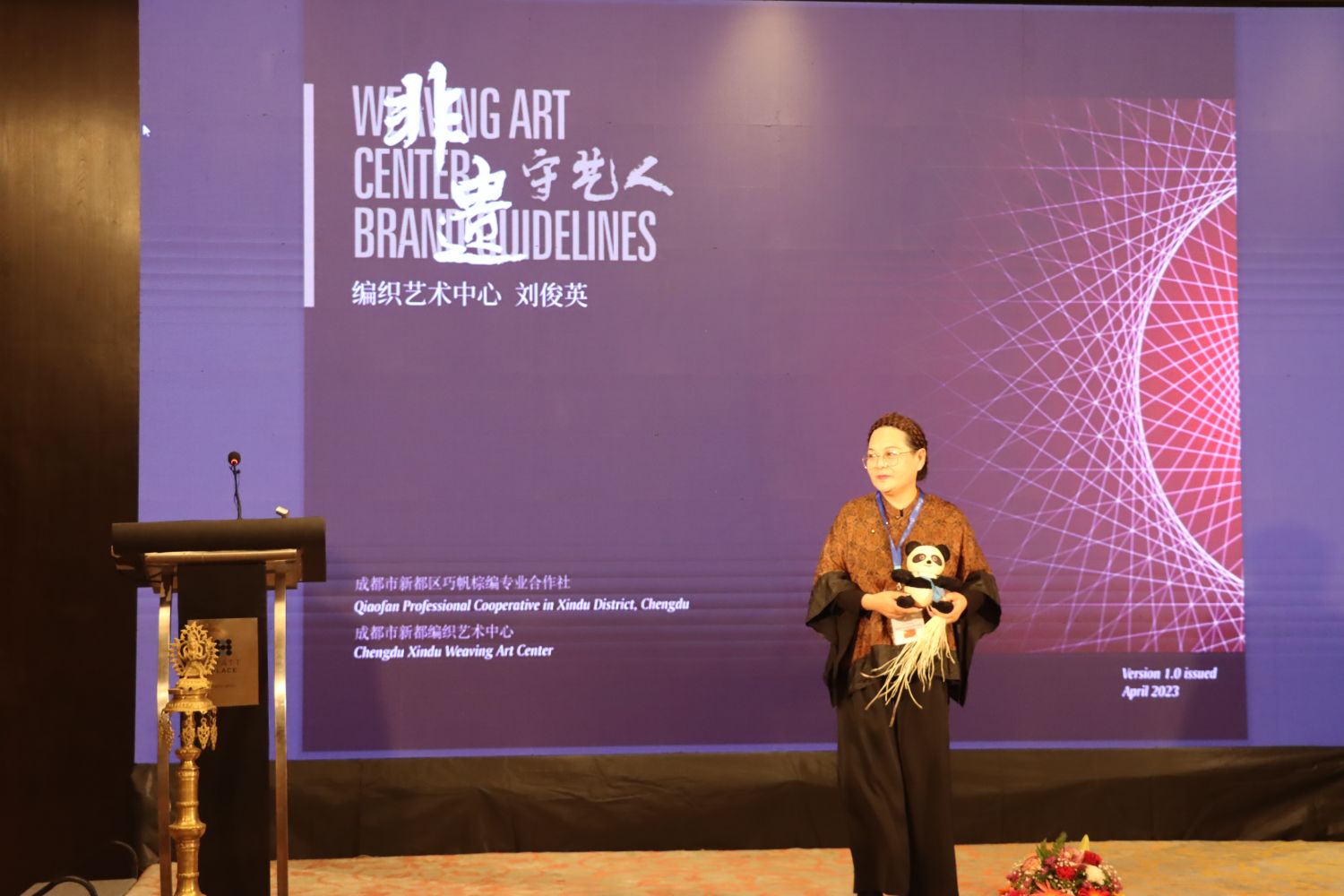 A company introduced the plam tree fibers and products made by plan tree leaves. From different kinds of handicrafts, designer modles to handbags of daily use were presented to the audience that were made with the extract of plan tree.
In the similar way, Communication company of Chengdu with optical fiber business, tea and noodles, agricultural products, agricultural machine manufacturing company, hotel business and other varieties of organizations presented their own products and services.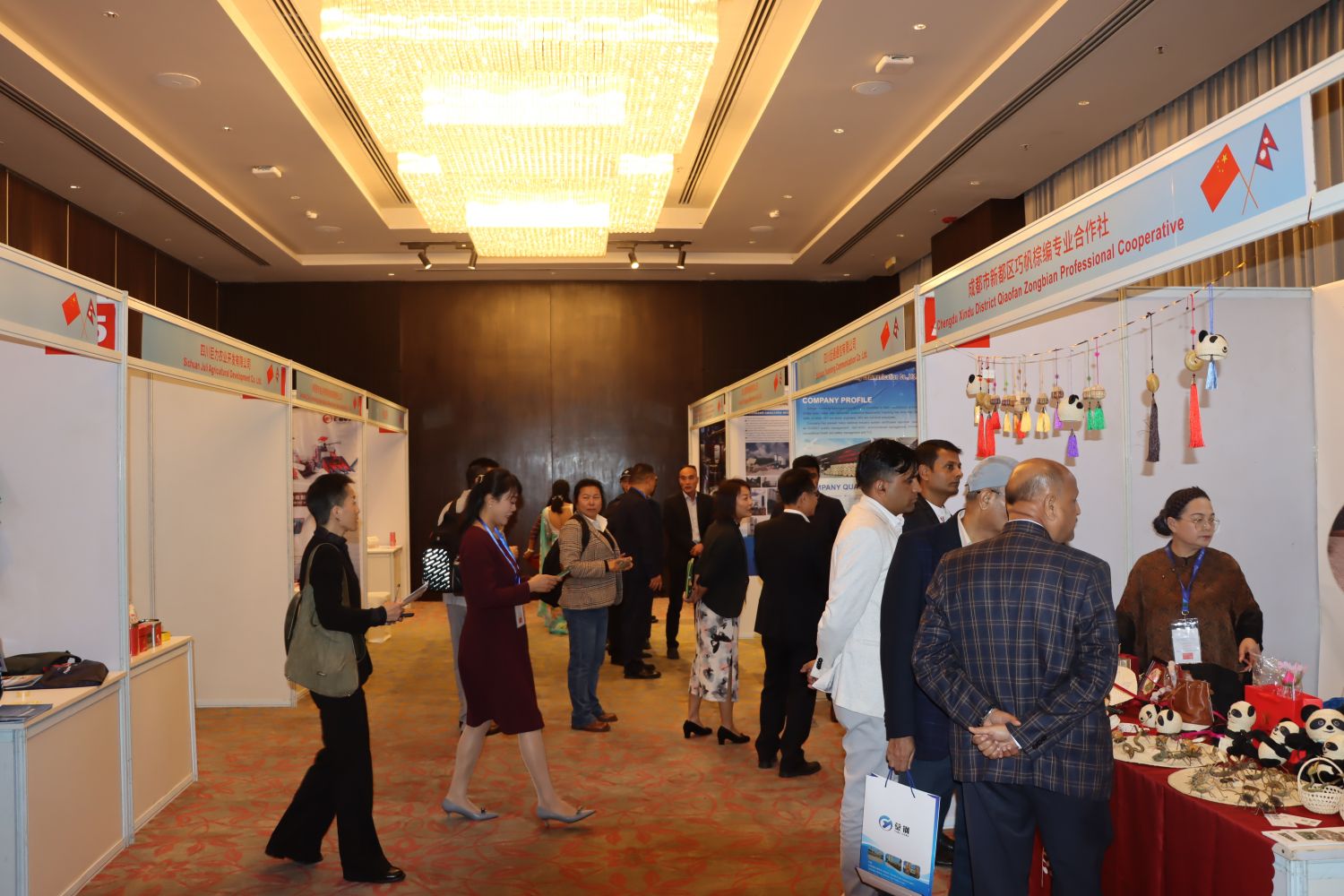 The introduction to numerous Chinese trade companies willing to invest in Nepal's trade sector is hoping to introduce Nepal to more easy, eco-friendly and reliable equipments and services to Nepalese markets and youths.