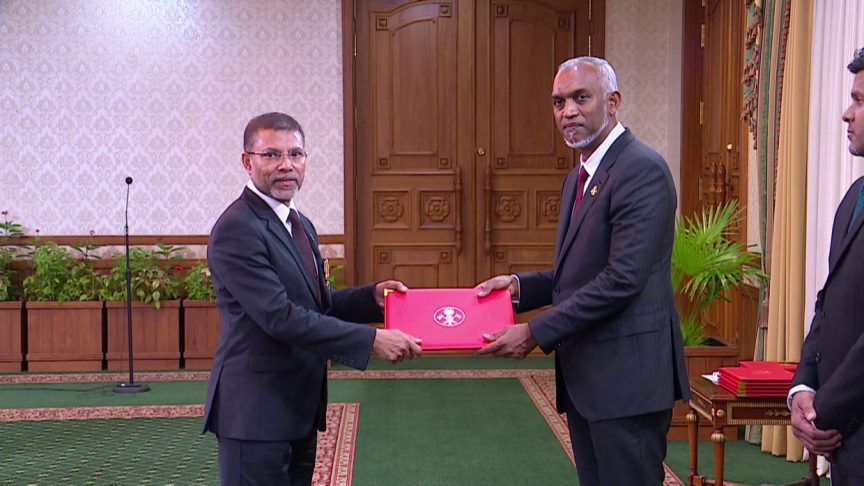 Former Deputy Commissioner of Police (Retired) Ibrahim Latheef has been appointed the National Security Advisor at the President's Office.
He was appointed to the post during a special ceremony held at the President's Office tonight to make appointments for senior posts in the administration of newly sworn-in President Dr. Mohamed Muizzu.
Latheef, on his own accord, retired as Deputy Commissioner of Police in 2007. He became the National Security Advisor at the President's Office after holding the post of strategic advisor at Western Australia Police.
Latheef played a significant role in the inception of police and military as separate services in 2004. He played a crucial role in incepting a police service in adherence to an international professional system.
Latheef completed his education in the field of policing.
In this regard, he holds an Associate Degree of Social Science in Policing Studies from Australia's Edith Cowan University and a master's degree in Police Studies (Comparative Police and Social Conflict) from UK's Leicester University.
Latheef has also completed training programs of various levels, both locally and internationally, including with the United States Army. He is an alumnus of the Asia Pacific Center for Security Studies (APCSS), Hawaii.
In addition to Latheef, 15 other appointments were made to the President's Office today, while 22 ministers were appointed to the new cabinet.