Taylor Swift breaks records with 7th song of the year nomination
November 11, 2023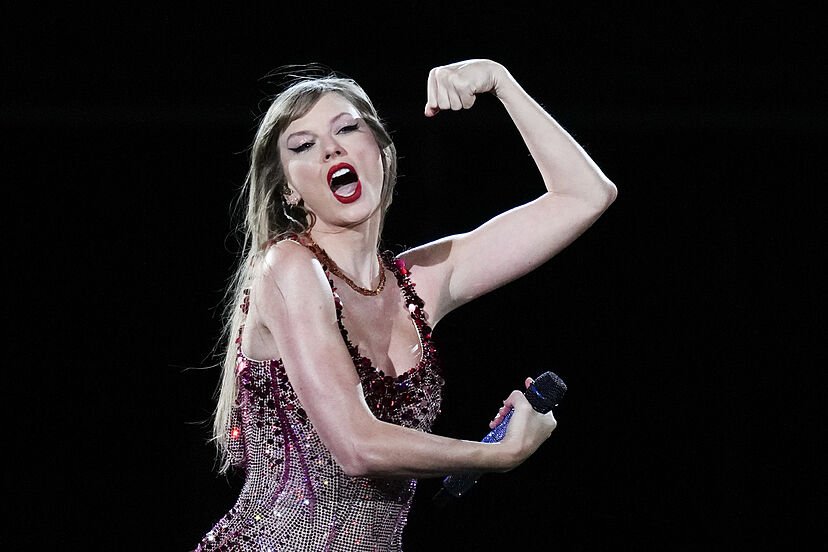 Taylor Swift has etched her name in Grammy history by securing her seventh nomination for Song of the Year with the hit Anti-Hero.
This achievement propels Swift beyond legends Sir Paul McCartney and Lionel Richie, both tied at six nominations each in the same category, marking her as the sole songwriter with this remarkable record.
But Swift's dominance doesn't stop there — the songstress finds herself in the spotlight with nominations in the highly coveted Album of the Year and Record of the Year categories.
Her contenders include industry powerhouses Olivia Rodrigo, Miley Cyrus, and SZA. Lana Del Rey and Dua Lipa join the star-studded lineup of nominees for Song of the Year, making the competition fierce and illustrious.
The Grammy nods don't end with these categories; Billie Eilish, Jon Batiste, and SZA also claim well-deserved recognition in the Song of the Year category.
Swift's album Midnights earns her a sixth nomination for Album of the Year, tying her with the legendary Barbra Streisand for the most nominations by a female artist.
A victory in this category would mark Swift as the first artist to clinch Album of the Year honors four times, solidifying her status as a trailblazer in the music industry.
The anticipation is high as Taylor Swift continues to make waves on her extraordinary Grammy journey.
Organizers have notably trimmed down the number of available nominations in each category, reducing the playing field from 10 to a more selective eight slots.
This adjustment adds an extra layer of challenge for musicians vying for recognition in various categories, as the Grammys gear up for their 2024 edition scheduled to unfold on February 4th in the vibrant city of Los Angeles.
Despite the heightened competition, the hosts for the prestigious event are yet to be unveiled, adding an element of suspense and anticipation to the music industry's most celebrated night.