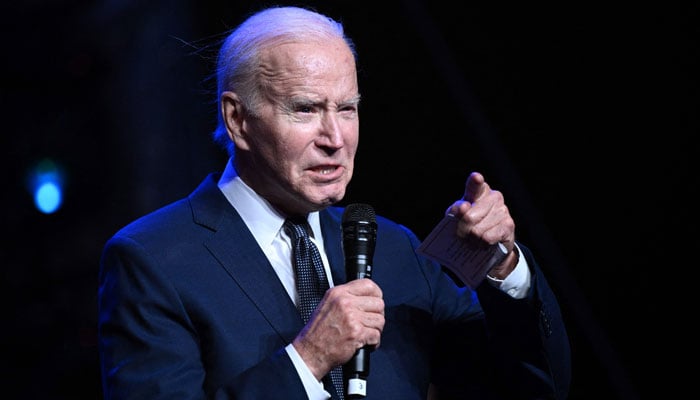 US President Joe Biden speaks during a welcome reception for leaders attending the Asia-Pacific Economic Cooperation (APEC) leaders´ week at the Exploratorium, in San Francisco, California, on November 15, 2023. — AFP
Resolving the Israel-Palestinian conflict through a two-state solution is the only option, according to US President Joe Biden's statement to Israeli Prime Minister Benjamin Netanyahu on Wednesday.
Biden says that he also made it clear to Netanyahu that invading Gaza would be "a big mistake."
While speaking to reporters, Biden said that while he was doing all within his power to liberate hostages detained by Hamas in Gaza, the US military would not get involved.
This week, the US president assured reporters, "Hang in there, we're coming," but it was unclear exactly what he meant to say to the hostages.
When asked to clarify the comment, Biden told a news conference: "What I meant was, I'm doing everything in my power to get you out. Coming to help you, get you out. I don't mean sending in military in there ... I was not talking about the military."
Biden said he was working on the issue constantly, and would not stop until the hostages — including a three-year-old American child — were freed.-re freed.-