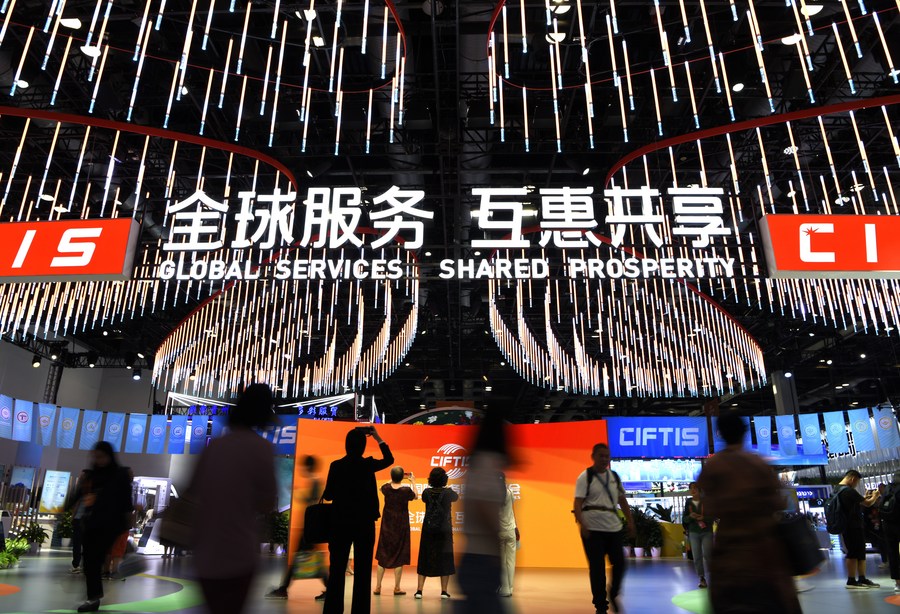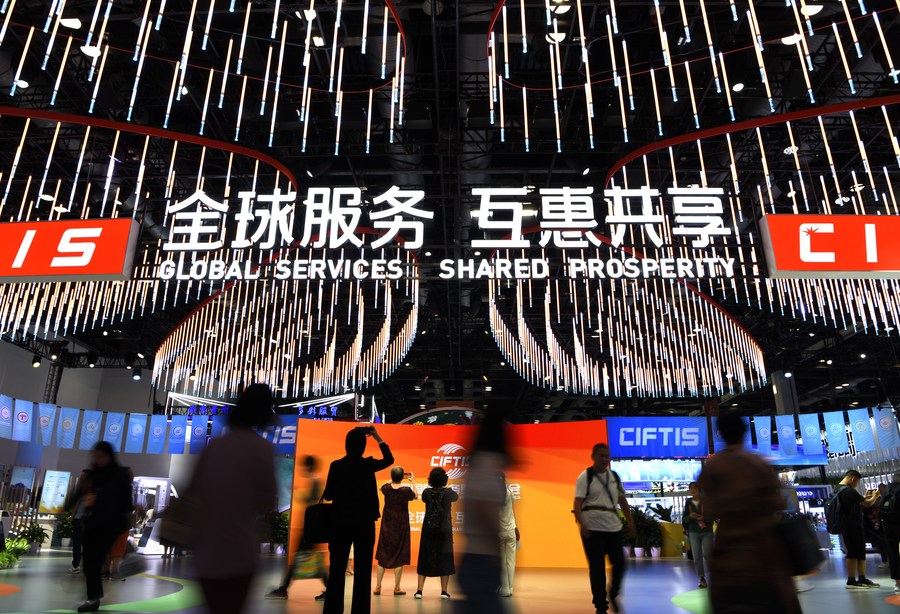 People visit the 2023 China International Fair for Trade in Services (CIFTIS) at China National Convention Center in Beijing, capital of China, Sept. 4, 2023. (Xinhua/Wu Wei)
BEIJING, Nov. 1-- China's service trade value grew 7.7 percent year on year in the first nine months of this year, data from the Ministry of Commerce showed on Wednesday.
The service trade value hit 4.82 trillion yuan (about 672 billion U.S. dollars) during the January-September period.
Of the total, service imports climbed 22.4 percent year on year to 2.85 trillion yuan, while service exports fell 8.2 percent from a year ago to 1.97 trillion yuan.
During the same period, knowledge-intensive service trade hit 2.03 trillion yuan, up 8.6 percent year on year. Its share in the nation's total service trade rose to 42 percent, up 0.4 percentage points from a year ago.
Meanwhile, tourism services continued to recover, with the value of tourism services reaching 1.05 trillion yuan during the period, up 69 percent year on year, the data showed.