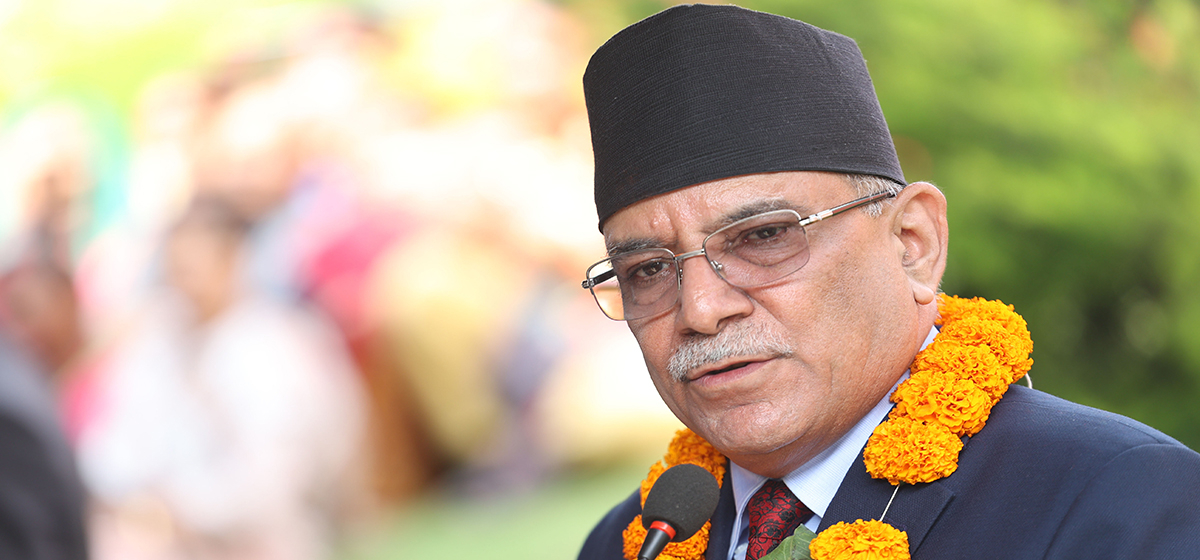 KATHMANDU, Nov 19: Prime Minister Pushpa Kamal Dahal has expressed the hope that the Chhath festival will inspire all of us to embrace the values of good governance, prosperity and social justice.
Extending his best wishes to the entire Nepali sisters and brothers on the occasion of the Chhath, the Prime Minister hoped that the festival would contribute to further strengthening national unity, mutual trust and ties, empowering us to overcome prevailing challenges in the country.
"The festivals celebrated in Nepali society carry a historic significance and background, and serve as the foundation for human civilization and development," the head of the government said on the occasion of the festival dedicated to the Sun god.
Stating that this festival is established as the festival forging a lively practical connection between nature and human life, he said it played an important role in terms of respect and preservation of goods useful in human life and also for the development of a culture of production and work.
The PM said although small in terms of territory and area, Nepal is big and prosperous in terms of diversity of languages, cultures, festivals, costumes and civilization.
The Prime Minister stated that our culture, rituals and historic facts very much vindicated to the richness of our cultural diversity, adding the Constitution of Nepal has adopted the unity with diversity as the national dignity, internalizing the multi-ethnic, multi-linguistic, multi-cultural and regional uniqueness of Nepali society.
PM Dahal expressed the belief that the Chhath festival inspired us all towards fulfilling the national mission of prosperity by converting the challenges into opportunity, infusing hope in the people's and social life and coalescing unity in the nation.