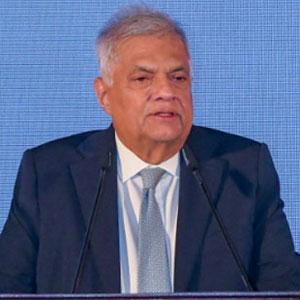 COLOMBO (daily Mirror)- While emphasizing the complexity of the issue of indebtedness, President Ranil Wickremesinghe called for collaboration among creditors and international financial institutions to find sustainable solutions.
He made these remarks in a virtual address during the Leader's Session of the Second Voice of Global South Summit.
During his address at the First Summit, President Wickremesinghe highlighted common challenges faced by the Global South, particularly economic issues such as debt settlement difficulties and limited accessibility to international financial markets. He underscored the need for external assistance from multilateral institutions and developed economies, with India positioned as a bridge between developing economies and G20 countries to address these challenges.
Updating on Sri Lanka's economic progress, President Wickremesinghe mentioned the receipt of the first tranche of the IMF's loan and progress in the Official Creditors' Committee on Sri Lanka's bilateral official debt.
Looking ahead, President Wickremesinghe highlighted the importance of attracting foreign investment and developing connectivity for long-term growth. The Vision Statement issued with Prime Minister Modi during his visit to India this year focuses on promoting connectivity between the two economies across all sectors and between the people of both countries for mutual benefit.
President Wickremesinghe suggested a special focus on cooperation in digitalization, recognizing India's leadership in this sphere. He expressed eagerness for advancements in digitalization to contribute to both growth and entrepreneurship, as well as more effective governance.