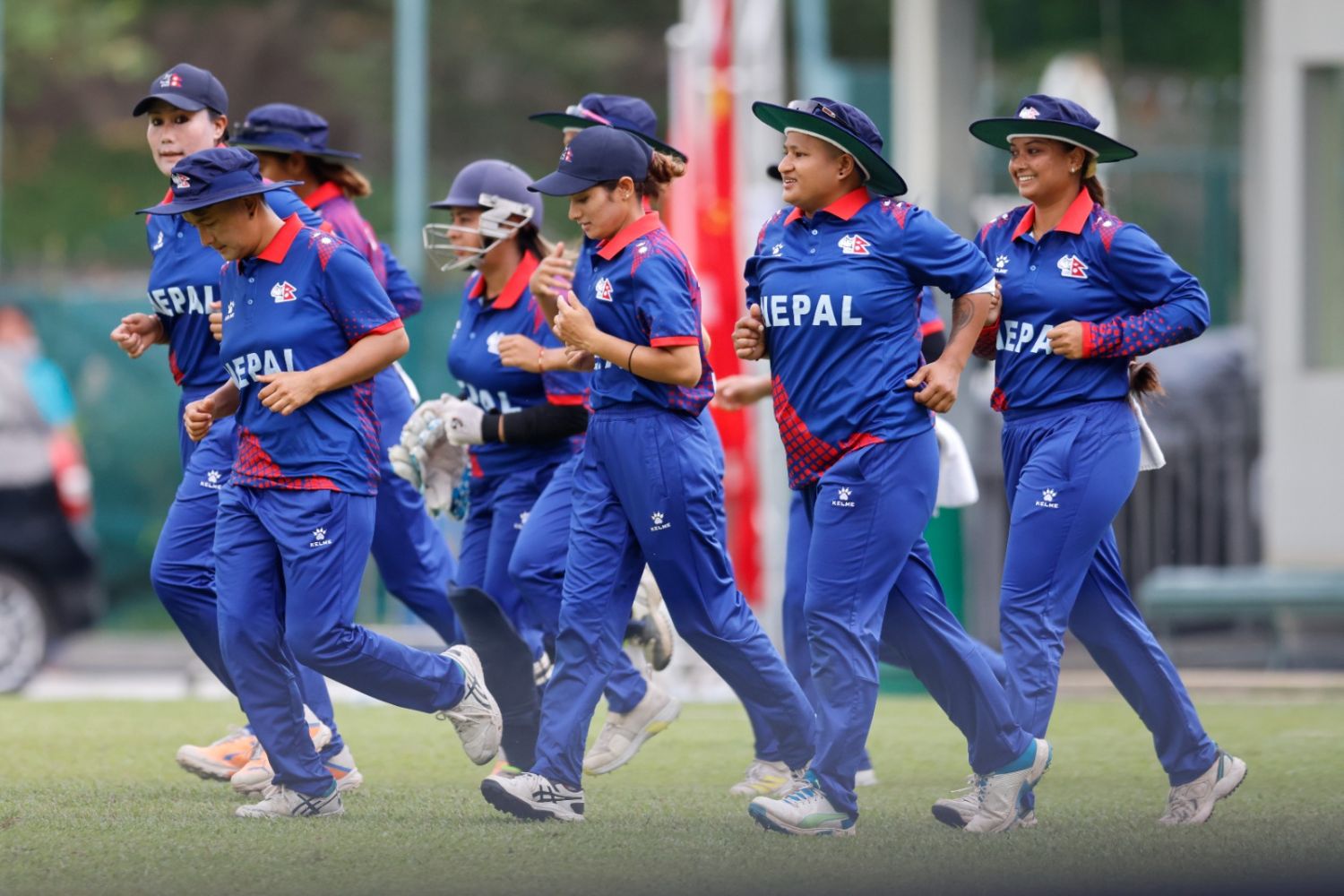 Kathmandu, Nov 18: Nepal has defeated Japan by 67 runs in the final match of the group stage under the Women's T20 Quadrangular Series underway in Hong Kong.
Nepal had posted 113 runs at the loss of 4 wickets in 20 overs, thanks to 38 runs in 32 balls by Rubeena Chettri and 27 runs in 31 balls by Captain Indu Barma. Kajal Shrestha and Pooja Mahato contributed 15 and 13 runs respectively.
For Japan that opted to bowl first after winning the toss, Elena-Kusuda Nairn took 2 wickets while Meg Ogawa and Ayumi Fujikawa took one wicket each.
In reply, Japan were all out in the final ball of the innings, with only 46 runs on the board. Meg Ogawa was the top scorer for Japan with 17 runs in 29 balls while Seika Sumi was the only second batswoman to reach double figures.
For the bowling side Nepal, Asmina Karmacharya took 4 wickets giving away 10 runs in 4 overs while Sangita Rai took 3 wickets in 3 overs, at the cost of 5 runs only. Pooja Mahato took 2 wickets, who gave away only 2 runs in 3 overs.
Despite the win, Nepal is already out of the race for the title the ongoing series after losing two matches. Nepal lost to Tanzania by 27 runs in the first match on Wednesday. Similarly, in the second match on Thursday, Nepal lost to Hong Kong by 9 wickets.
Along with host Hong Kong, Nepal, Tanzania and Japan are participating in Women's T20 Quadrangular Series.
In the ICC rankings, Tanzania is in the 19th position while Nepal is 21st, Hong Kong 22nd and Japan is 51st.
Led by captain Indu Burma the Nepali team comprises vice-captain Bindu Rawal, Rubina Chhetri, Sita Ranamgar, Asmina Karmacharya, Kajol Shrestha, Kanchan Shrestha, Khushi Dangol, Sangeeta Rai, Soni Pakhrin, Somu Bista, Pooja Mahato, Roma Thapa and Samjhana Khadka.
Manoj Katwal is the coach of the Nepali women's cricket team.