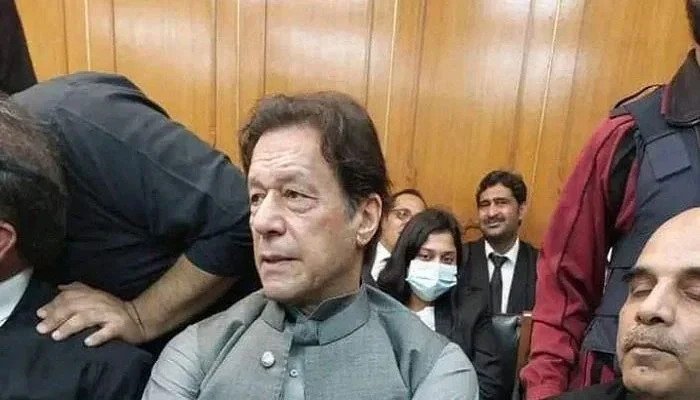 ISLAMABAD: The Combined Investigation Team of the National Accountability Bureau, Rawalpindi, continued interrogating PTI Chairman Imran Khan for a third day in the £190 million National Crime Agency (NCA) UK case in the Adiala Jail.
According to sources, the three-member NAB team grilled Imran for about two hours. An accountability court has granted permission to continue investigations in the £190m NCA case till November 21.
Meanwhile, an Accountability Court approved a four-day physical remand of PTI chief and former prime minister Imran Khan in the 190 million pounds Al-Qadir Trust case.
The case hearing took place at the Adiala Jail, where Judge Muhammad Bashir presided over the proceedings and approved Khan's physical remand. The NAB prosecutor informed the media that the court remanded Imran into their custody until November 21 and now they will decide the mechanism of investigation.
Earlier, the court had allowed the NAB to investigate the former prime minister for three days. The NAB had requested for physical remand of the accused to complete the investigation process.
The court had said that the NAB could interrogate the PTI chief in jail for three days. Further hearing of the request for physical remand was to be held on November 17 (Friday).
On Tuesday, the interior ministry issued a notification for conducting jail trial of Imran Khan. A day before, the NAB had delivered in jail Imran Khan's arrest warrant issued in the case.
A three-member bench of the Supreme Court would take up for hearing Imran's bail petition in the cipher case on November 22.
The bench, headed by Justice Sardar Tariq Masood and comprising Justice Yahya Afridi and Justice Ayesha Malik, would hear the petition.